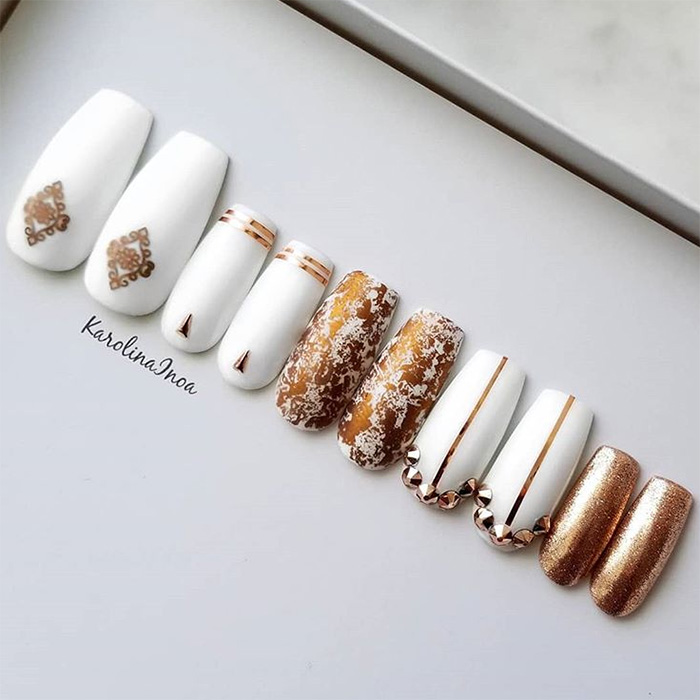 Trend #1: POP-ON NAILS are IN
Remember those cheap press-on nails people used to buy at the drugstore back in the 90s? Today's version of those nails, which are being re-branded as "pop-on nails" come in way more shapes, shades, and textures such as matte, chrome, marble, etc. They're a really fun (and inexpensive) way to give your nails a fresh new look. Another bonus that's helping to push the pop-on nail trend is that they're considered much safer than acrylic nails which have been known to cause long-term damage. They also give you the perk of being able to change up your nail game as often and as easily as putting on new clothes. And if all that wasn't enough to convince you to give pop-on nails a try, J-Lo is a
huge
fan of the trend!

Trend #2: Pamper yourself with a SCALP FACIAL
You probably only hit the salon when your hair needs some love, but you may start scheduling more appointments after you learn the benefits of getting a scalp facial. Although this service technically isn't 
new
, it's only recently being offered in more and more salons because the benefits are robust and everyone from celebrities to your next door neighbor are taking notice. Originally developed and perfected in Japan, scalp facials usually include a four step process which consists of:
clarifying
scalp massage
hair conditioning
moisturizing
This process helps address common hair and scalp issues such as dryness, itchiness, excess oils, dandruff, and odor. Additionally, a scalp facial also promotes extreme relaxation and with the removal of all the buildup from the scalp, it even encourages hair growth by unclogging follicles!  

Trend #3: SILICONE Makeup Brushes
If you're an avid makeup addict you'll remember that last year silicone makeup sponges were all the rage. However in 2018, it's all about the silicone makeup brush! Not only is the rubber-like surface of a silicone makeup brush easier to clean - not to mention completely free of bacteria as compared to bristle brushes - but they're also 
much
less wasteful. That means you don't have to use as much of your precious makeup product since it's not getting stuck between the bristles each time you apply it! The only bummer with silicone makeup brushes is that you can't use them for 
all
your makeup products (think powder). Still, they're a great tool to add to your makeup kit this summer.

Trend #4: SCRUNCHIES are making a comeback!
You read that right - the late 80s/early 90s fashion staple is making a comeback and fashion brands have fully embraced the elastic icon's modern appeal. Of course, the scrunchie has had a facelift and these modern-day versions are much more stylish and sophisticated while maintaining the fun vibe that made the fashion accessory such a hit in its heyday. Fresh patterns and textures give the scrunchie a serious refresh and will definitely turn heads (in a good way!).

Trend #5: Vitamin C POWDER
Vitamin C is a skin care regimen must-have that dermatologists and beauticians agree on. Its benefits are endless but include vibrant, younger-looking skin, which is something we all want. Historically, you've applied vitamin C with a cream, but the latest trend happens to be vitamin C powder! In powder form, vitamin C is more stable and less likely to degrade in potency because it hasn't been diluted with water. You can also mix it into your other beauty products! I'd recommend doing a patch test prior to covering your entire face with vitamin C just to ensure you don't have a sensitivity to the stronger powder form of the antioxidant.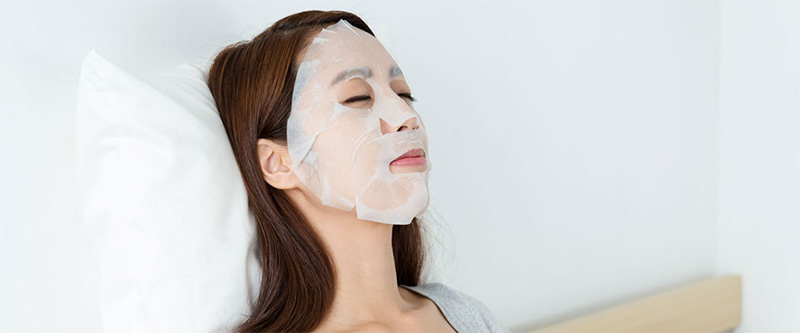 Trend #7: Sheet masks for your ELBOWS?
Yes! It all started in South Korean salons where entire sections of the spa are being dedicated to sheet masks for every part of your body. You can get a sheet mask for your neck, back, feet, and even your elbows! The craze has been going on for some time but is just now crossing the sea and hitting the US. These full-body masks are claiming to give a variety of health and beauty benefits that include hydrating the skin, brightening, firming, and even exfoliating.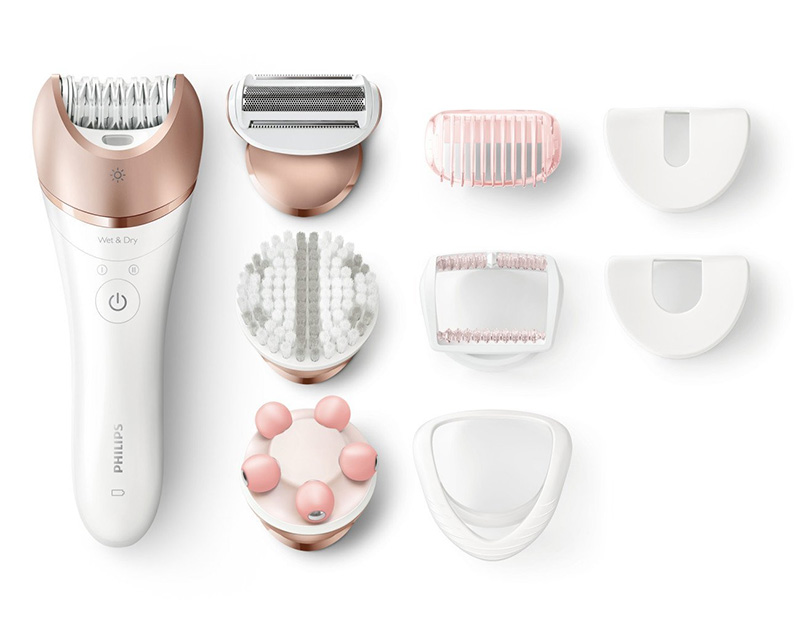 Trend #8: High tech HAIR REMOVAL
For over 50 years, women have been using hair removal methods like shaving and waxing to remove unwanted hair from head to toe. But this is 2018 and we have technology on our side now. The latest hair removal methods utilize high tech advances and puts them into hand-held, easy to use devices that weren't available to our foremamas. Plus, women are now more product-savvy than ever before and the information is literally at our fingertips over what methods work and which ones are worthy of the trashcan.